October 31 - November 7, 2014 / Cappadocia
All the leaves were brown, and the sky was grey. Not a great start to our time in Cappadocia, I thought. Flat light makes for dull pictures and I was hoping to take some good shots of the stunning geological features here. It was also quite cool up here at 1200 m above sea level: around 5 Celsisus in the evenings.
Weather? Underground!
So we made the best of the so-so weather by visiting two underground cities where communities of Christians (AD 400 to 1300) used to hide from marauding invaders. There are reportedly about 100 underground cities in the area, some of which go down as far as 8 stories and which could shelter as many 20,000 people for up to 6 months. The kids had a great time exploring the tunnels and rooms where people used to cook, make wine and worship in subterranean chapels.
We Are Lost Together
We went for a walk on a winter's day....Well, okay it was not quite winter, but certainly very fall-like, and we went for a walk in the Ihlara Valley. It was great to be tromping through crunchy leaves again, and we stopped into some of the 105 rock churches we passed on the way. Many of these churches had frescoes on the ceilings and walls depicting stories from the Old and New Testaments.
We also took some hikes (and got a bit turned around) among the fairy chimneys and crazy rocks of the Red, Rose and Pigeon valleys. As mon beau pere explained, the basalt tops protected the softer, volcanic "tuff" rock below from eroding. The rain has also cut some really sharp valleys into the rocks, and as we found out, it was really easy to lose the main path.
(Click here for the standalone gallery, Cappadocia On the Ground)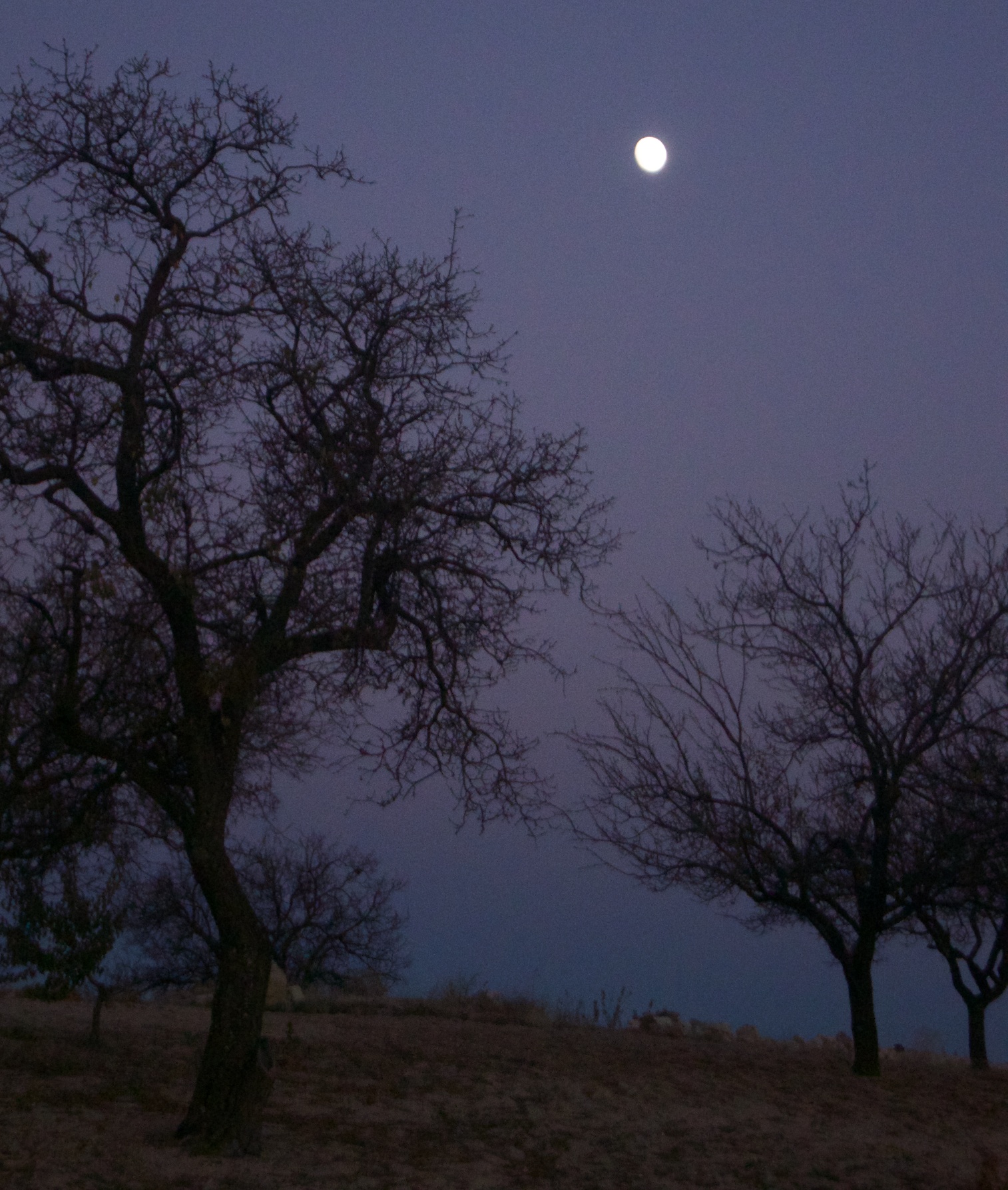 The View From Up Here
The, uh, high point of our visit to Cappadocia, however, was taking a hot air balloon ride at dawn. Seeing the rock formations from 6,000 feet (about 2000 m) was awesome, but it was also really neat to see close to 50 balloons all around us.
(Click on the pics to see them up close or on Cappadocia Aloft).